Experience spacious and comfortable family living at Hilltop Developments' newest apartment complex – 501 Braecrest Drive, Brandon, Manitoba. The complex is located in the Highland Park neighbourhood on Brandon's North Hill, just minutes from the Trans Canada Highway and Brandon's city centre. The North Hill is the northern slope of the Assiniboine River Valley and overlooks the entire city to the south.
Conveniently-Located
The North Hill  is mostly residential, with shopping, dining and other services located nearby. The Corral Centre features big-box shopping outlets and dining options, including Walmart Supercentre, Home Depot, Ashley Furniture HomeStore, Safeway, Best Buy, Manitoba Liquor Mart, Winners, Montana's BBQ & Bar, and Dairy Queen. The Paddock is home to Westoba Credit Union, Wheat City Medical Clinic and other services. For sports enthusiasts, an indoor swimming pool, ice rink, and racquetball courts are located at Brandon's Community Sportsplex, just a 5-minute walk south. Also located within walking distance is the 9-hole Northern Pines Golf Course.
Nearby Parks & Trails
Winston Churchill Park is located across the street and features a children's playground. The North Hill Dog Park is located just a few minutes west along the south side of Braecrest Drive. And just a short walk further west is Hanbury Hill (toboggan hill), a popular winter destination for North Hill families. A children's spray park is located a few blocks down Knowlton Drive at Brandon's Community Sportsplex. Other parks nearby are Dinsdale Park on 1st Street, and Brandon Riverbank and Festival Park at 18th Street and Kirkcaldy Drive.
Brandon is a pedestrian and bike-friendly city, with an extensive system of walking/biking paths. In fact, the trail system passes directly in front of 501 Braecrest Drive, connecting with the Riverbank Trail System along the Assiniboine River to the south, and to the connector paths to the rest of the city along 1st Street and 18th Street.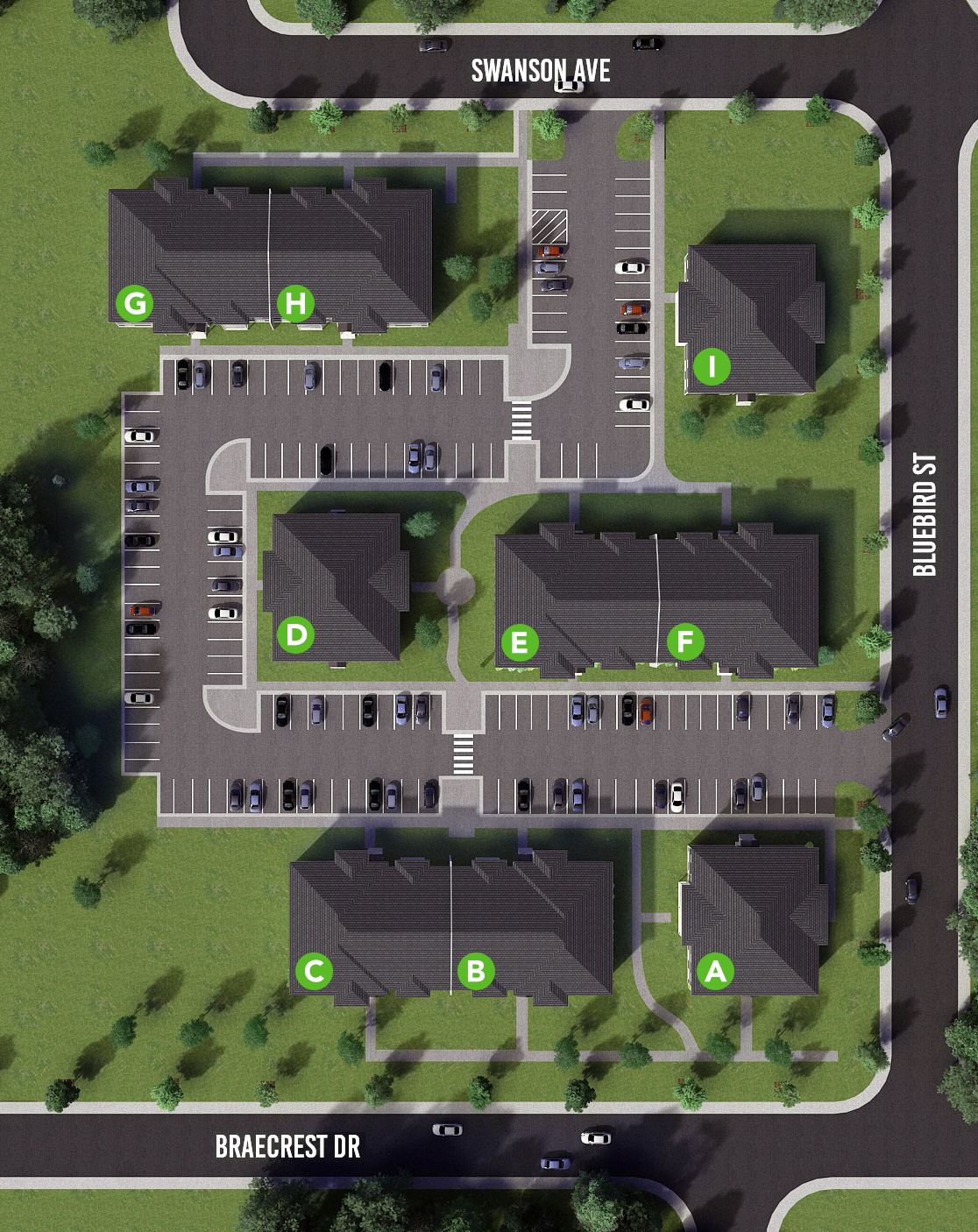 Find an Apartment
All our available apartments are listed on RentCafe. Visit the site to apply for an apartment today!